What's on in Hawke's Bay
Find out what events are on in Hawke's Bay, Napier, Hastings, Central Hawke's Bay and Wairoa. If you need to know what's on this is the place to look. If you are after council meetings view our meetings calendar.
Does not include exhibitions or workshops. You can view these by selecting them on the menu to the left.
Herman's Hermits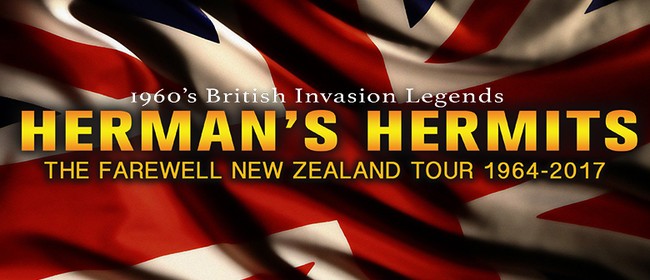 When the 1960's British Invasion hit worldwide, Herman's Hermits were one of the biggest groups out of the UK with their hits, Mrs Brown, you've got a lovely daughter, No milk today, I'm Henry VIII, There's a kind of hush, A must-to-avoid and 15 other classics hitting the NZ Top 10.

Since 1971 and the departure of Peter Noone to pursue a solo career in the entertainment business, the group has never stopped. Original member Barry Whitwam. has guided the band from strength to strength into one of the hardest working acts in the business - they still average more than 200 concerts per year. "It's all about the songs", Whitwam says, "and we were very lucky to have had a lot of hits in the sixties that people still want to hear today. We're very lucky!"

This will be the groups first tour back to New Zealand since 2012 and will unfortunately also be their Farewell Tour of NZ. Don't miss it.
Phone: 0800 842 538
When
Friday 21 July, 7:30pm to 10:00pm
Cost
Where
Napier Municipal Theatre, Napier, Hawke's Bay / Gisborne
119 Tennyson St, Napier, Hawke's Bay / Gisborne